Born in Toronto, Canada, raised in Portugal and now residing in Nashville TN, Oliver Pigott has a gypsy soul. His music reflects a rich experience of love, loss, triumph and despair, sung with a voice ever-changing from resonant baritone to soaring falsetto.

Oliver's fascination for musical performance began at the age of nine, when his mother moved him and his siblings to Portugal following their musician father Jacques's death. Aside from a few photos, all Oliver had left of his dad were his harmonicas and vinyl blues collection, which led him to learn every harmonica lick in the song "Forty Days and Forty Nights" from the Muddy Waters album "Fathers And Sons". So began a lifelong journey of artistic discovery.

After the family moved back to Canada, Oliver attended an arts high school reminiscent of the movie "Fame", where he majored in Music Theatre. This experience helped solidify his aptitude for the performing arts and prompted him to start his first band, "Laughing Sam's Dice", which would play all-ages events around Toronto at legendary venues like The El Mocambo and The Rivoli.

At the age of 21, he signed a development deal with BMG Music Publishing and spent the next few years writing and gigging in the US and Canada, playing opening sets with renowned musicians like Joe Bonnamassa and Colin Hay and dividing most of his time between Toronto and Los Angeles.
Moving to London, UK in his mid-20s, the travelling troubadour fine-tuned his stage persona, playing stages across Britain and Europe. He briefly sang lead vocals for a blues rock band called The Black Hand, recording a three-song demo with English producer Nick Tauber (Thin Lizzy, UFO) at the famous Abbey Road Studios. 

 A Canadian Idol casting call brought Oliver back to Toronto, where he auditioned for the TV series along with his brother Sebastian. The two ended up as finalists, subsequently recording and performing internationally as The Pigott Brothers. Their songs "Alien Like You" and "Hard To Go" were featured in the internationally syndicated award-winning TV series "Being Erica."  On the heels of the considerable public attention he'd received, Oliver played the lead role and had his music showcased in the Stan Harrington movie "Lost Angels", which went on to win awards for Best Feature Film Soundtrack and Best Original Score at film festivals across America. More recent accomplishments include being the featured vocalist for the War Memorial in Ottawa to commemorate the 100th anniversary of the Battle of Vimy Ridge,  playing a gala with Gordon Lightfoot called "Walk You To The Water" (named after one of Pigott's songs) at The CBC's Glenn Gould, and singing lead vocals for the hit song "Elevator" (2.8 million streams) from the TV series "The Next Step". Oliver also once again served as a frontman,  this time in the Toronto- based rock band The Celebration Army, touring Ontario and Montreal and opening for iconic Canadian acts like The Trews and David Wilcox. 
Now Nashville-based, Oliver is positioned to release a slew of new music. His first American single,  "Eyes My Daddy Gave Me", was released October 20th, 2023 on all digital platforms. The track was produced by Billboard record producer and Grammy accredited songwriter Clarence Jey and mixed by 2x Grammy award-winning Brandon Bell (Brandi Carlile, Miranda Lambert, Zach Brown Band, Paul McCartney, Joni Mitchell). To commemorate this milestone and his journey in the US, Oliver recorded an 8 track LP for an intimate audience at Dark Horse Recording in Franklin, TN.  The audio/film is currently in post-production and will be available in 2024.  His heartfelt, journeyman songs are sure to be enthusiastically received by his newfound American audience.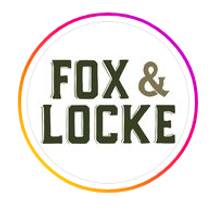 Fox & Locke
Wed. Nov. 15th
7pm Franklin, TN
Opening for Andi Jane & the Honky-Tonk Cabaret at Fox & Locke.